About
Robin Lovett writes sexy contemporary romances, and her next dark romance series is scheduled for release June 13th 2017 through SMP Swerve.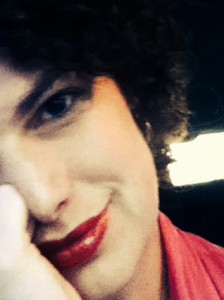 Robin enjoys writing romance to avoid the more unsavory things in life, like day jobs, housework, and personal demons. To feed her coffee and chocolate addictions, she can frequently be found overdosing on mochas. When not writing with her cat, she's busy embracing untamable curly hair and adventuring in the outdoors with her husband.
You can check out her weekly posts for #RWChat, a Twitter chat for romance writers every Sunday evening, and her monthly writing columns on DIY MFA. She is represented by Rachel Brooks of the L. Perkins Agency. She can be happily reached on Twitter @LovettRomance, so don't be shy!